Back To Our Services
As a major provider of professional locksmith services, our notable company has always offered a full range of residential, commercial, and automotive solutions. In case of lockout, lost or broken keys, damaged or failed locks, our 24/7 emergency mobile crews are readily available to provide the full assistance which is required. Our job is to restore the security of the property and to ensure that it can be accessed easily and quickly. For this, effective lock repair, rekey or change is provided depending on the circumstances. When needed, the solution includes immaculate key repair or replacement as well. In addition to emergency locksmith assistance, further specialize in the implementation of more advanced security solutions. The list includes deadbolt and safe installation. The project is completed on time and perfect operation is achieved.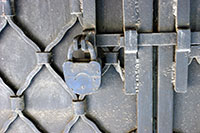 As the best professional local locksmith, we pride ourselves in knowing what we do and being excellent at it. We offer 24-hour local locksmith services for anybody in the Sun Valley region who requires immediate action for their predicament. Although we are generally a 24/7 local locksmith, we have a variety of services for whatever situation with locks you are in.
For potential clients who are interested in having locks changed or lock installation services done in your homes, we provide a wide array of professional locksmith representatives that can solve your problems as soon as possible using the very best equipment to ensure the ultimate protection you can get. We offer:
Emergency local locksmith for lockout situations
Change of locks for doors
Door lock repair
Installation of high-security locks
Replacement of locks
As soon as you make the call to us, we will get to you as soon as possible in order have your problems go away fast. We also offer commercial services for our business owners in Sun Valley, CA because we know that you value your security. If you are looking for a local locksmith service that can give you a great deal for your business and offer you the best in door lock security, Sun Valley Local Locksmith is the company for you. For the commercial end of our client list we have the following list of services:
Local lock repair for office doors
Office locks replacement
Installation of high security locks
Broken key repair
Repair of broken locks caused by break-ins (burglary; trespassing)
Our talented crew and mobile local locksmith services also expand the reach not only for your homes or offices, but to your vehicles as well. There is no telling when you could accidentally lock yourself out of your own car and leave the keys inside, which is why you will need the services of a professional locksmith or better yet, a reliable locksmith. Our local locks smith can get to your location in Sun Valley, California and help you with your car lock troubles such as:
Car key retrieval
Keyless entry
Emergency car trunk opening
Broken door lock repair
Broken car key repair
Replacement of lost car keys
Our very competent staff and customer service representatives are just a phone call away.
So, if you have lock troubles wherever you are in Sun Valley, our company is the last number you would need to call.
Back To Our Services